We've got cable! 6 feet. Great quality, Low-PIM, weatherproof, good flexibility, low loss...what more could you need for a jumper?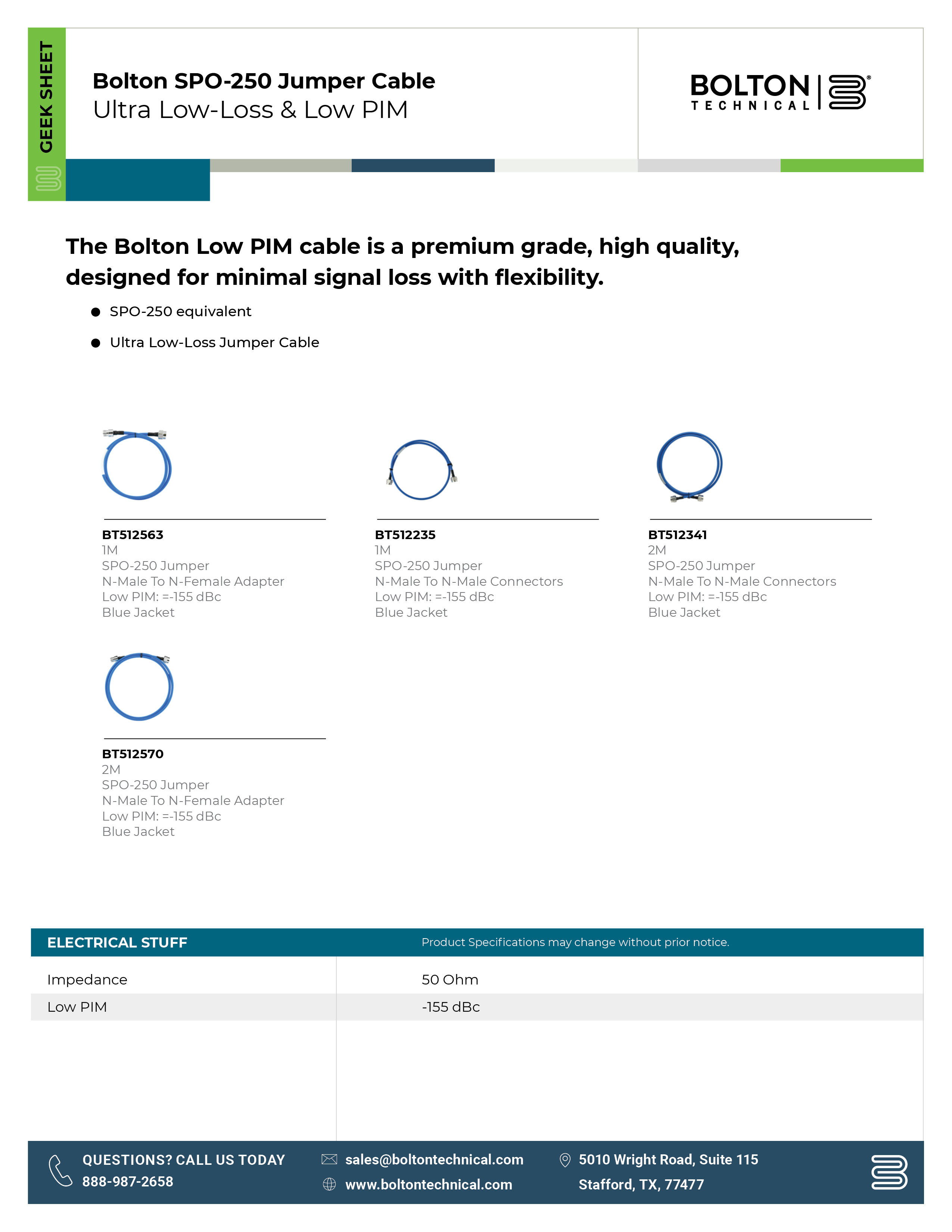 Download the Geek Sheet
This is 6 feet of SPO-250 spec length of Low-PIM cable with N-Male connectors on each end. It's great for running between amplifiers and accessories, from splitters to lightning surge protectors. Also great for drop closets and electrical cabinets, Low PIM cable can bend to begin any cable run where and how you want it, with little to no signal loss.
Low-PIM = -155 dBc
For use with antennas and any RF system, Bolton Technical SPO-250 Low-PIM jumper cable does not discriminate, allowing for long runs of cellular signal for any North American carrier, including AT&T, Verizon, T-Mobile, Sprint, US Cellular, Straight Talk, Tracfone, Rogers, Bell, Telus, and more. It also works for any device that makes use of radio signal, including hotspots, iPhones, Android devices, tablets, Verizon jetpacks, television, microwave, ham radio, and more.